Ninth Circuit decision on criminalizing homelessness
The Ninth Circuit recently held that if a person experiencing homelessness has no alternative to sleeping outdoors, a city cannot issue a citation for violating a "sit-lie" ordinance. More
I-940 will go to the ballot
Supreme Court affirms: I-940 will go to the ballot. The voters will now decide whether to change the legal standard for when an officer faces criminal liability for the use of deadly force. More
New prevailing wage rates creating sticker shock for cities
New legislation changed how prevailing wages are determined with dramatic increases. Cities are asking the Department of Labor & Industries (L&I) to take another look at the new rate. More

Register for cybersecurity essentials for local government leaders
October 18 | Webinar
MRSC's upcoming free webinar will help public sector leaders identify their organization's greatest cybersecurity vulnerabilities. Public sector agencies are the third most common victims of cyberattacks, after financial institutions and healthcare organizations. Discover the most important investments necessary to reduce your risk.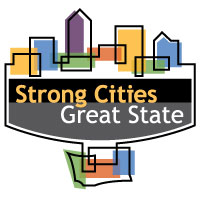 It's time to prepare for the 2019 legislative session!
This fall:
Adopt your city's legislative agenda and share it publicly with media and legislators.
Educate your community about what your legislators do to help cities.
After the election, meet with incoming and reelected legislators and tell them your city story.
Plan to attend City Action Days February 13-14, 2019 in Olympia.
Share your city's story with the public and legislators early and often. Your work this fall will help establish a strong relationship with your legislators during session. Read our Pocket Guide for more ideas. More

Budget and campaign season are in full swing
It's budget season for cities around the state and for state government. See what cities asked for in a letter to the Governor on his proposed budget. Plus, find out what's in store as campaign season ramps up toward November. More

Budget & finance
B&O tax apportionment workgroup nearing final recommendations. More
Deadline approaching for BLS partner cities to adopt model license provisions. More
Environment & natural resources
Municipal stormwater permits out for comment. We encourage you to attend a workshop to understand what these proposed changes will mean in your jurisdiction. More
The Puget Sound Action Agenda is open for public comment. We would appreciate any thoughts you have on whether this proposal has improved from previous years on actionable implementation strategies. More
HR & labor relations
The Employment Security Department (ESD) is seeking your city's feedback on the Paid Family and Medical Leave (PFML) program's draft Phase 3 rules. More
Open government
The Joint Legislative Task Force on Public Records convened its first work session on September 5 in Olympia. More
Public safety & criminal justice
Drug take-back program in rulemaking. The final rules workshop for the initial draft rule will be Monday, September 24 from 1-5 pm in Tumwater and via webinar. Comments should be submitted shortly thereafter. More
The Washington State Office of Public Defense (OPD) will award special grant funds to three cities to contribute towards the cost of participating in an assessment of contracted indigent defense services. More
Public works
Water Infrastructure Finance and Innovation information session. More
Telecommunications
CERB rural broadband program accepting loan and grant applications. More
Planning for small cell wireless infrastructure. More