Senate-proposed budgets released & House-proposed budget floor action
Every day last week included action in the House and Senate related to their proposed state budgets for FY 2019-21. Learn specifics about how each of the proposed budgets compare and contrast. More
AWC's economic priority bill scheduled for Ways & Means hearing
AWC's economic development priority bill is scheduled for a public hearing on April 3. SB 5564 allows local governments to compete for state sales tax credits to finance infrastructure improvements that spur private investments. AWC will be requesting an amendment to the bill. More
Housing issues come into focus in the home stretch
As the final home stretch comes into view, the number of conversations on housing has focused on a few key bills. Read about what's included in the three bills and contact your Senators to express your preferred approach. More
Thanks for attending Lobby Day!


More than 85 city officials traveled to Olympia for AWC Lobby Day last week. If you haven't made it to Olympia yet this legislative session, there's still time! Make appointments or schedule phone calls with your legislators to let them know how their decisions will impact your community.

Watch how a bill becomes a law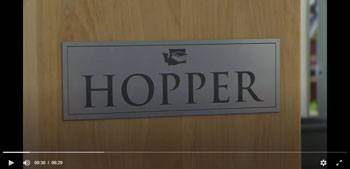 You might be familiar with the legislative process, but this short video from TVW breaks it down nicely and includes good behind-the-scenes footage about the process. Watch the educational video to learn how a bill goes through the legislative process with the Code Reviser to become a law.

Budgets, budgets, budgets
Both the House and Senate Democrats have introduced their budget proposals – operating, transportation and capital. Learn what's in the budgets that impact cities and how the proposals differ. More

Budget & finance
Bills to implement new taxes for House-proposed budget and extend tax structure study scheduled for hearing. More
Economic development
House and Senate use PWTF dollars to support broadband efforts. More
Environment & natural resources
Senate budget proposal includes restructuring MTCA. More
Pensions
LEOFF 2 bills scheduled for committee votes. More
Public safety & criminal justice
Bill updates multidisciplinary approach to child abuse investigations. More
Bill aims to standardize firearm removal associated with protection orders. More
Bill makes changes to hate crimes and creates a workgroup. More
Bill addresses personal belongings in impounded vehicles. More
Bill defines and establishes requirements for school resource officers. More
Transportation
House and Senate transportation budget proposals released last week. More
House delivery robot bill scheduled for Senate hearing. More
House Transportation Committee to hear bill on state aviation coordination commission. More